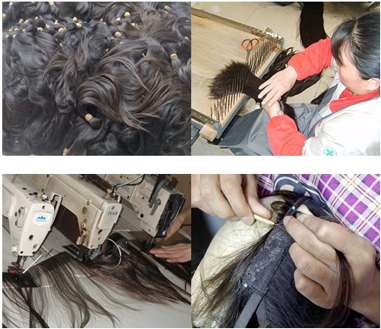 We use the best hand- tied skill
Hand-tied technology is the most importment point during the whole processing of making wigs and hairpieces.
How to make the hair extentions naturl looking ?
How to make the wig hair looks like naturally growing out from the scalp ?
Superb hand-tied skills,Tiny tidy hair knot,free style hair crown and stable knots without shedding.
To make a perfect wig, making cap is the first step. The cap size will be supplied by customized clients according to their execute circumference.